We're not horsing around when we tell you this is one perfectly timed wedding photo.
In September 2015, Irish couple Andrea Thorntonand Eoin Murphy tied the knot at Sundance Guest Ranch in Ashcroft, British Columbia. Photographer duo Jelger Vitt and Tanja Aelbrecht of Jelger + Tanja were there to capture some incredible photos of the newlyweds and the ranch's horses, including this exquisite shot: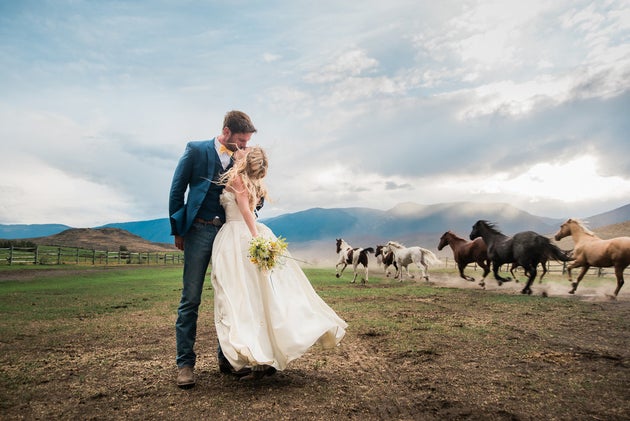 "Jelger shot several photographs in a short amount of time. He quickly scrolled through them on the back of the camera, but only realized he had 'the shot' when culling the photos days after the wedding," Aelbrecht told The Huffington Post.
Thornton called the photo above her favorite of the day.
"It totally encapsulates what we love in life: each other, adventure and nature," she said.
The couple previously worked and lived at Sundance Guest Ranch, so it holds a special place in their hearts, Thornton said. It also meant that the couple knew the horses' schedule, including the timing of the evening "jingle," or when the animals are let out to run the pastures.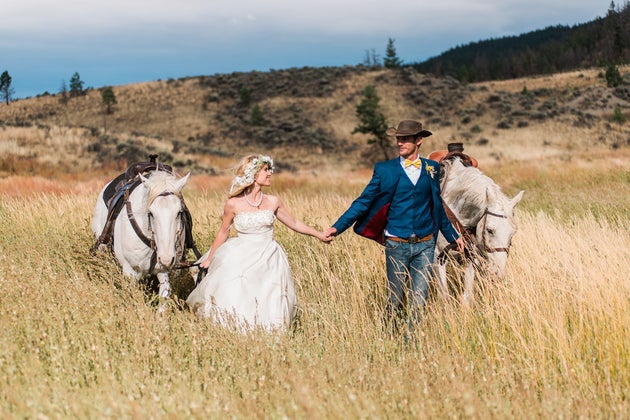 "Eoin and I are both big nature lovers," Thornton told HuffPost. "We fell in love with horses when we began work at the ranch. We also learned a lot about these beautiful creatures from more seasoned wranglers. They are very intuitive and emotionally intelligent animals."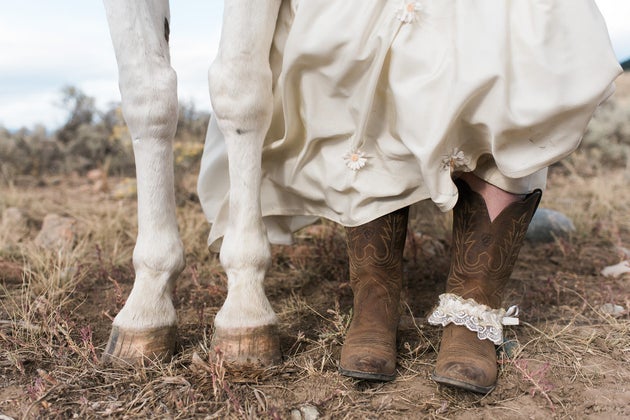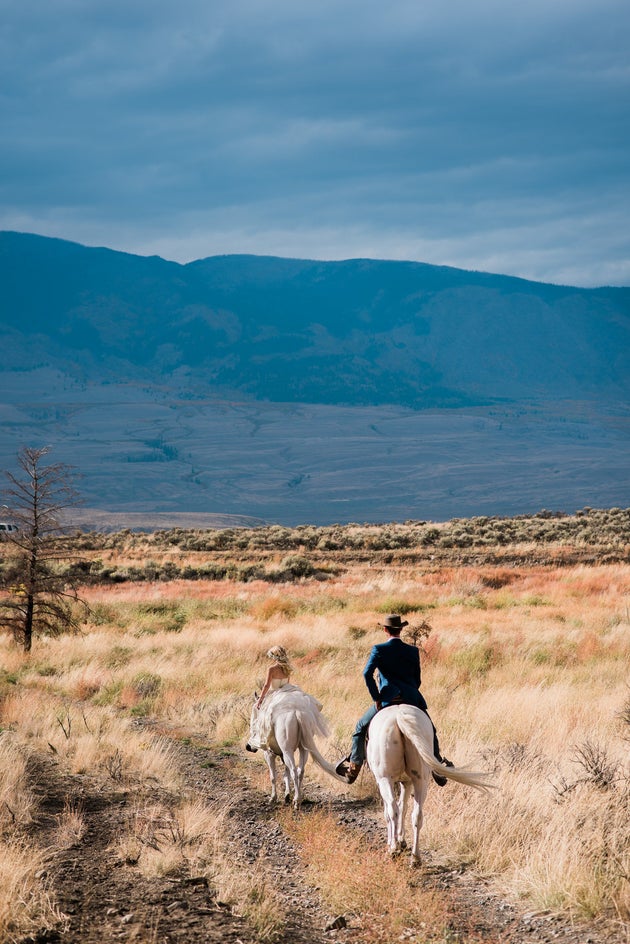 The happy couple recently celebrated the 10-year anniversary of when they first met as college students in Cork City, Ireland.
"We celebrated by baking a chocolate cake — Eoin's favorite — and watching our wedding speeches for the first time since we got married," Thornton said. "It seemed like a beautiful way to celebrate the many adventures and memories we have created in the past decade by experiencing our wedding day together again."
For more on this beautiful wedding, check out the video by Story of Eve below:
This story has been updated with commentary from the bride.
H/T PetaPixel
Read more: http://www.huffingtonpost.com/2016/04/07/majestic-horses-turn-this-wedding-photo-into-a-masterpiece_n_9637286.html